A powerful reporting feature for video content tracking, it uses industry-standard protocol called "xAPI Video Profile 1.0" approved by ADL. GrassBlade xAPI Companion allows two ways of adding video content, you can use Video URL of files hosted somewhere else or directly upload files from WordPress Dashboard. Learn More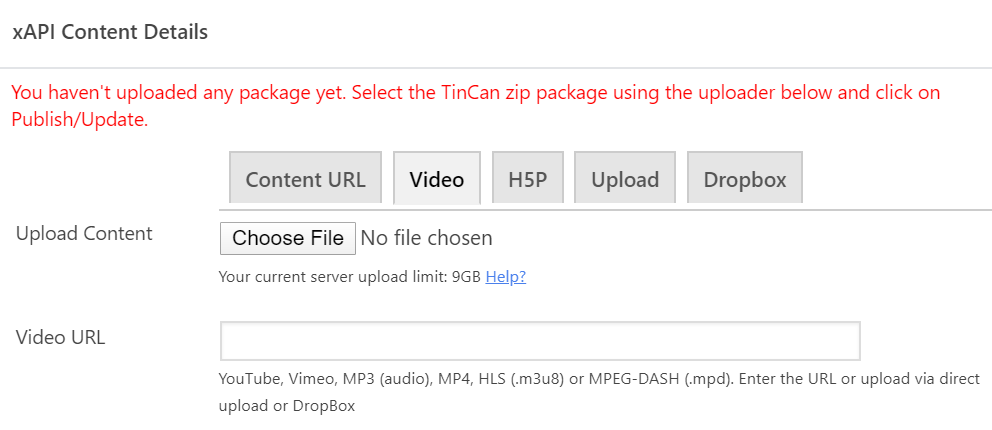 Supported video formats:
Vimeo
Wistia
YouTube
MP4, HLS (.M3U8) and MP3 hosted on your server.
Completion Tracking and Advanced Video Tracking
When used together with any integrating LMS, you can restrict the learner from marking a lesson or topic as complete without watching a set percentage of the video.

For Example:
You can configure the lesson to be marked complete when the learner has completed say 95% of the video. The learner has to now watch 95% of the video to mark the lesson as complete.
They can jump around in the video, but it is marked complete only when they have cumulatively watched 95% parts of the video (spending time on already watched parts doesn't count on this).
Overview Report
This video report is available in GrassBlade Cloud LRS shows very interesting stats about learner behaviour and video performance. Check the added screenshot for better understanding.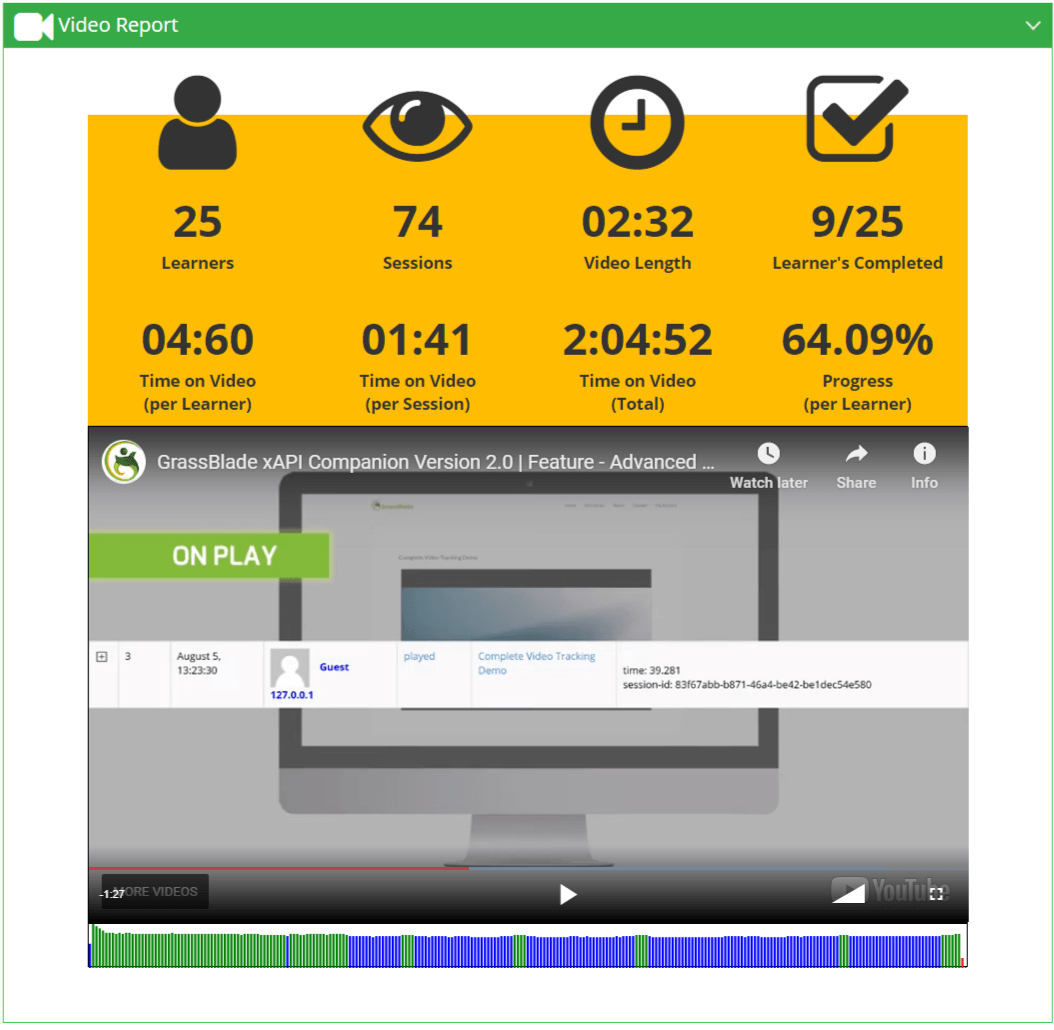 Individual Progress Report
GrassBlade xAPI Companion tracks activities happening on the video content. You can see all activity statements in the GrassBlade Cloud LRS like:
Initialized
Played
Paused
Seeked
Interacted
Completed
Terminated
In the GrassBlade Cloud LRS, you can see a heatmap progress bar showing watched parts of the video. It gives most accurate report of the user bahaviour.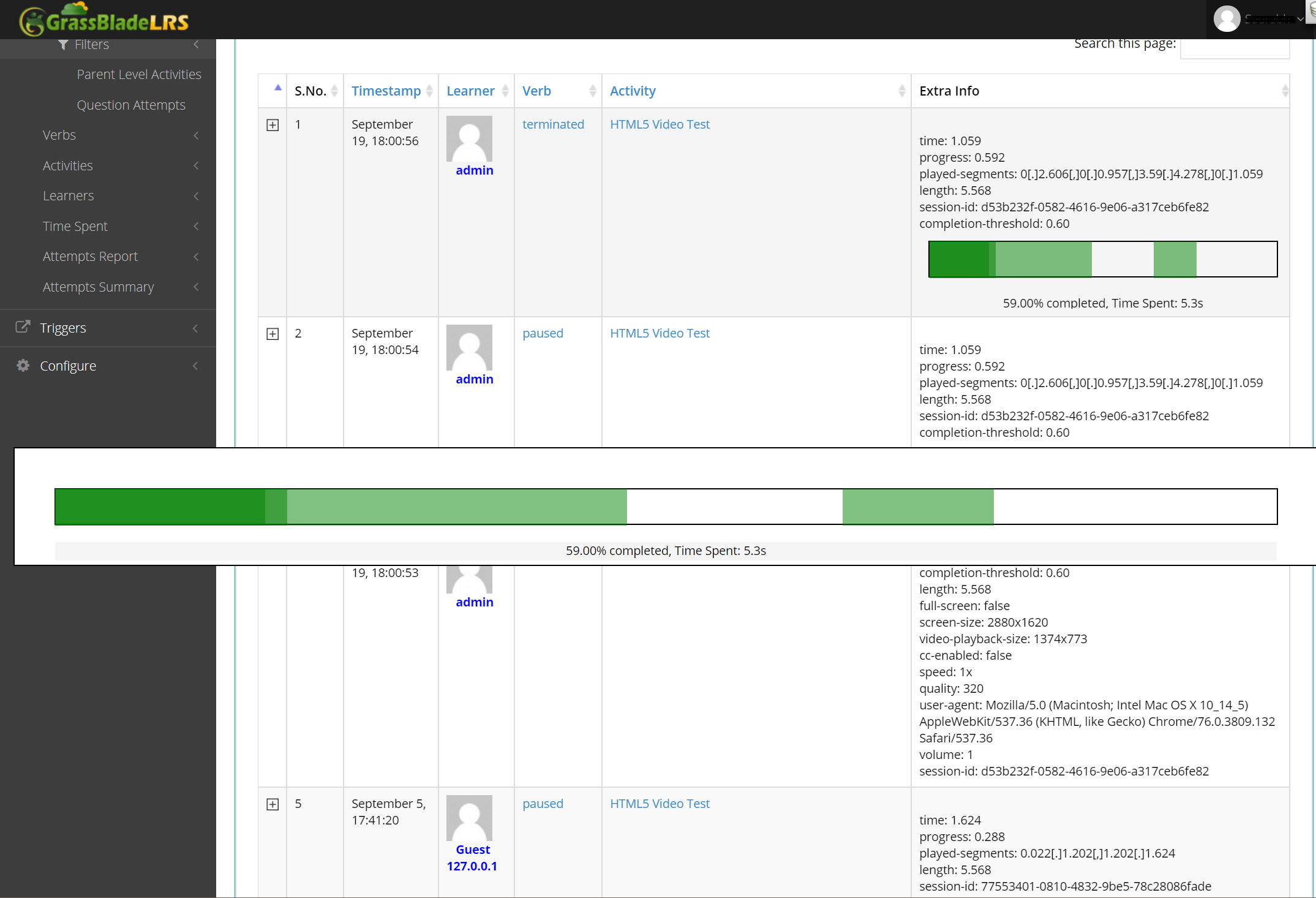 Try it yourself
Click the launch button to play the content, all these launch buttons are set to open in a new tab window, but you can launch content in an iframe/In-page and popup lightbox also.
Check your activity reports in connected GrassBlade Cloud LRS:
https://test.gblrs.com/
Email: demo@nextsoftwaresolutions.com
Password: demo