Completion Tracking is one of the most used features of GrassBlade xAPI Companion and works with top WordPress LMSes. It is used to complete the lesson, unit, quiz and course in the background on the basis of added xAPI Content.
It keeps tracking activities on added xAPI Content (xAPI, SCORM and Video as xAPI Content) and saves records in the GrassBlade Cloud LRS. When the user completes the added xAPI Content, it automatically marks the lesson, unit, quiz and course as completed with the help of GrassBlade Cloud LRS.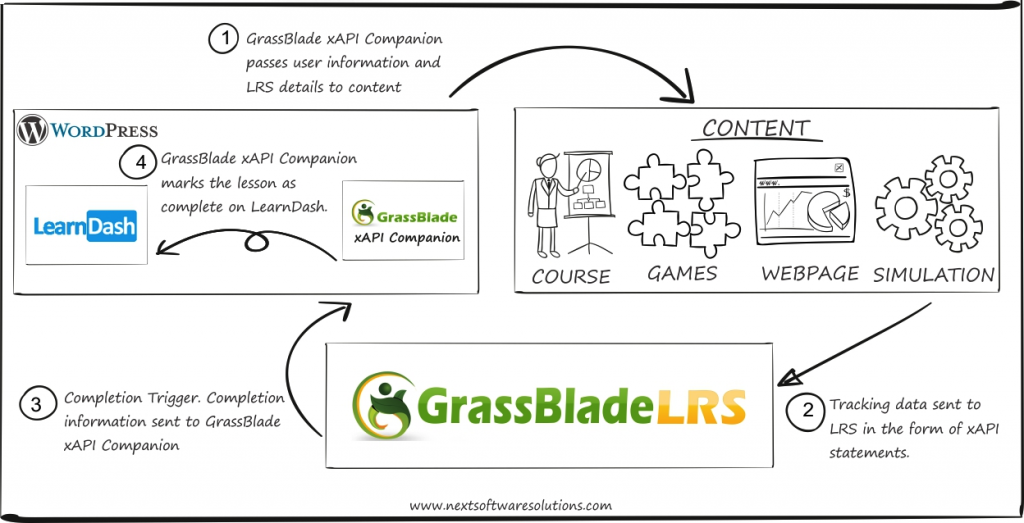 Learn More: Completion Tracking
Supported WordPress LMSes: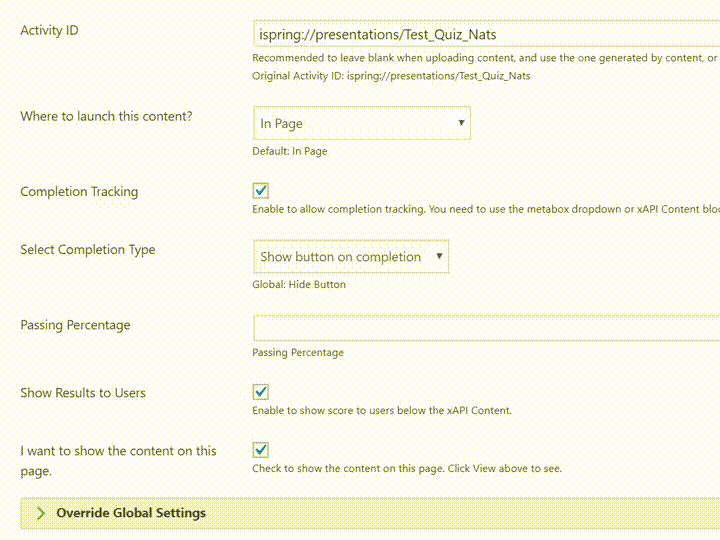 We extended its functionality to give you more control over "Mark Complete" button. Now you have 4 options for this button behavior.
Hide Button (Default)
Show Button on Completion
Enable Button on Completion
Auto-redirect on Completion
Learn More: Advanced Completion Behaviour